Numbers & Early Math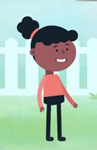 Muffin is Missing
This video takes you on an adventure with a young and eager investigator to explore patterns, shapes, and counting.
Learn Numbers
In this number game, kids learn to identify numbers from 1 to 10.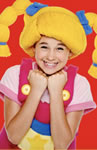 Mother Gooose Club Rhymes
A collection of counting rhyme with illustrations, audio narrations, and songs.

Pattern Matcher
Find the matching patterns.

Toopy and Binoo: Secret Code Game
Match shape patterns to crack the code.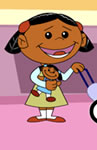 Count the Wheels
Count how many wheels you see.

Count's Number Ride
Trace the numbers with Count.
Greenelle's Numbers
Help Greenelle count her toys.

Animal Lost and Found
Help the pet lovers find their lost pets!

Which Clifford?
Explore spatial vocabulary, size comparison and estimation with Clifford.

Building Sandcastles
Match shapes with their containers to build sandcastles!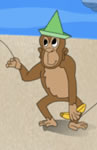 I Spy Shapes
Find all of the shapes hidden in the picutres.
TumbleTown Tales
Count, sort, and explore math games for kids.

Toopy and Binoo's Bunny Hop
Put the bunnies in the correct pattern.