Letters and Early Reading

Blending Bowl
Where football players crash together to make words.

Dog's Letter Pit
Practice spelling words by matching letters to their sound.

ABCD Watermelon
Fill in the missing letter.

Red's Rhyme N' Roll
Find the words that rhyme.

Alpha Pig's Paint by Letter
Paint your picture by letter.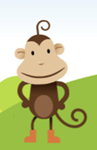 Alphabetical Order
Put the alphabet in the correct ABC order by clicking and dragging the letters. A fun way for kids to learn the alphabet.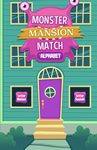 Alphabet Matching
Alphabet Match is a fun activity where children must match letter sounds to beginning word sounds
Smarty Games - Stories
Children can listen to classic stories being read to them or they can read it themselves.
Smarty Games - Alphabet
Fun alphabet flash cards in English and Spanish.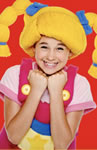 Mother Goose Club Rhymes
A collection of rhyme with illustrations, audio narrations, and songs.

Abby's Adventure Game
Find all the items that start with the letter Abby picks.

Big Bird's Letters
Identify the letters with Big Bird.

Word Play
Choose a word and watch it play.

WordWorld
Where words come alive.

Duck's Alphabet
Explore with Duck letter shapes and sounds.