Events
Events by Date | Places to Visit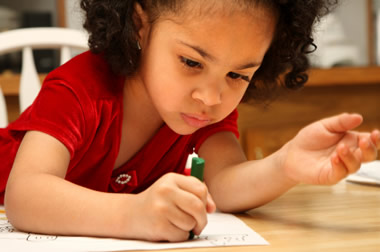 Get more information from the following sources:
Events by Date
Rooftop Concert
May 3, 2013
7:30pm
Free
Provo Town Square
100 North 100 West, Provo
Enjoy a free concert on the roof of the Provo Town Square parking terrace. Each month will feature a high quality well-known performer Desert Noises, The Blue Aces, Caleb
Darger.
More Information...

Atlatl Competition
May 4, 2013
8:00 - 8:30 Registration
Fremont Indian State Park and Museum
3820 West Clear Creek Canyon Rd, Sevier
No experience needed! Bring the whole family to participate in the annual atlatl competition at Fremont Indian State Park and Museum. Throw darts at targets using the ancient throwing stick (atlatl). Registration is from 8:00 - 8:30 a.m., and the competition is a one-mile course that takes 3-4 hours to complete. Afterward, head over to the Mountain Man Rendezvous to see a mountain man encampment.
More Information...

Live Green SLC
May 4, 2013
11:00 am - 5:00 pm
Library Square
400 South and 200 East, Salt Lake City
Free
Mark your calendars and join us at next months 10th Annual Live Green SLC Festival, on Saturday, May 4th, at the beautiful downtown Library Square. Admission is free at this outdoor event, which showcases the latest in all things green.
More Information...
May 4
Free Comic Book Day
11:00 am - 6:00 pm
Comics Plus
348 W. St. George Blvd, St. George
On Saturday, May 4th, Comics Plus in St. George will be celebrating the comic book art form with Free Comic Book Day! This is a single day when over two million comic books will be given away FREE by participating comic book stores across the USA and around the world.
More Information...

Spring Concert
May 4, 2014
7:30 pm
Viridian Event Center
8030 S 1825 W. , West Jordan
The West Jordan Symphony with Music Director Larry White will perform a Spring Concert. The symphony will feature a variety of music for the whole family! Selections to include Salute to the Cinema, Waltz from Sleeping Beauty by Tchaikovsky, Salute to Richard Rogers, and a Medley for Orchestra featuring selections by Duke Ellington.
More Information...

Spring in the Wasatch concert
May 5, 2013
7:00 pm
All Saints Episcopal Church
1710 S Foothill Blvd, Salt Lake City
The Wasatch Community Symphony Orchestra with Music Director Theodore Zalkind and Assosiate Music Director Larry Spell will perform a Spring in the Wasatch concert.
More Information...

Dino Days in Dixie
May 5 - May 11, 2013
10:00 am - 6:00 pm
2180 East Riverside Drive, St. George
$6/adult, $4 child ages 4-11, under 4 free
Dino Days in Dixie is celebrated each year in recognition of the discovery of the remarkable tracksite at Johnson Farm and the other paleontological resources of the St. George area. During the week, there will be free handouts, coloring pages, mazes, crossword puzzles, etc., as well as crafts and games on Saturday. The Grand Opening will introduce a new reconstruction of a dinosaur that made many of the tracks found at the site, as well as a new Special Display featuring pterosaur replicas. Events also being coordinated with the St. George branch library and the Redrock Writers Guild and Utah State Poetry Society-Dixie Chapter. For more info, see updates under Events on website.
More Information...

Community & Family Night
May 6, 2013
6:00 - 8:00 pm
Springville Museum of Art
126 East 400 South, Springville
Free
Join us for Community and Family Night at the Springville Museum of Art for an evening of fun and entertainment the first Monday of most months from 6-8 pm. Join us for an evening of art and entertainment. Take a break and enjoy some time learning and playing with your entire family!
More Information...
Yuba State Park Scavenger Hunt/Treasure Dig
May 11, 2013
1:00 pm
Yuba State Park
Levan
3$/Participant
Children and adults of all ages are welcome to put their scavenger hunting skills to the test. Tour the Beautiful Yuba State Park as you follow clues from location to location to dig up your prize.
More Information...
Living Traditions Festival
May 17 - May 19, 2013
Salt Lake City & County Building
451 S. State St, Salt Lake City
Free
The annual Living Traditions Festival: A Celebration of Salt Lake's Folk and Ethnic Arts is held at the Salt Lake City & County Building in downtown Salt Lake. The Living Traditions Festival is free to the public and presents the music, dance, crafts and foods of the many ethnic communities that make Salt Lake City rich in its diversity. The Festival opens on Friday evening and continues through Saturday and Sunday.
More Information...

UTA Bike Bonanza!
May 17, 2013
4:00 – 8:00 pm
Gallivan Center
239 S Main St., Salt Lake City
Free pizza and Creamies , Free helmets to first 75 kids, Free water bottles to the first 300 attendees . Bike Rodeo, Free raffle for bikes, bags, watches, gear and more.
More Information...

Utah Pasifika Festival
May 17 - 18, 2013
100 East Center, Provo
Free
Bring the Islands of Polynesia together in Song, Dance, Food and Crafts. A Family event for anyone who has lived, visited or wants to learn more about the Polynesian culture.
More Information...

National Armed Forces Celebration
May 18, 2013
4:30 - 9:00 pm
The Gallivan Center
239 So. Main St, Salt Lake City
Performances by Dizzy Desoto, Fire on the Mountain, Utah National Guard 23rd Army Band, The Lehi JHS Handbell Choir
and more!Join us for a celebration of our Nations Armed Forces! Enjoy the amazing Choral Arts Society of Utah performing with the Utah National Guard 23rd Army Band and FIREWORKS at 9pm!
More Information...
Military Appreciation Discount
May 18, 2013
Hogle Zoo
2600 S East Sunnyside Avenue, Salt Lake City
As a thank you from Hogle Zoo, all military personnel, veterans and their immediate family (spouse and any children 18 and under) will receive free admission to the Zoo, with a military or veteran ID.
More Information...

Go Cruisin' at Station Park
May 23, 2013
6:00 - 9:00 PM
Station Park
Intersection of I-15, Highway 89, Legacy Parkway, Farmington
FREE
Bring your family down to Station Park the fourth Thursday of every month and enjoy a free classic car show. Experience a blast from the past with great music and giveaways by celebrity Rock N Roll DJ J.C. Hackett.
Entrance for all cars and attendees is free. The first 100 classic cars receive a free commerative dash plaque
More Information...

Bats! Nature's Do-Gooders
May 25, 2013
Utah State Parks at Antelope Island State Park
4528 West 1700 South, Syracuse
$9/Vehicles, $3/Cyclists, Walk Ins
Despite the many myths and superstitions there are about bats, they are one of the most important do-gooders of the natural world. Join them in the visitor center to discover some of the wonders of bats.
More Information...

Concerts at the Homestead
May 26, 2013
7:00 pm
FREE
The Hometead Resort
700 Homestead Dr., Midway
Warm evenings outside. Chirping crickets. A light breeze rustling the aspens. This is summer in Midway -- the way summer was meant to be. This summer spend Saturday evenings relaxing on the charming front lawn of the Homestead Resort listening to our wonderful FREE concerts. Bring the family, bring your friends, and tap your toes beneath a starry sky.
More Information...

Stories from Around the World
Ongoing
Every Fridays
11:00 am
BYU Museum of Peoples and Cultures
700 North 100 East, Provo
FREE
The Museum of Peoples and Cultures is now featuring a story time for toddlers and preschoolers every Friday at 11:00am during the school year. The program is free with new stories and a new culture each week. Each week, folktales will help children to explore elements – like music, clothing and families – that cultures throughout the globe share. Children will hear the stories as they sit surrounded by artifacts that are held in the museum's galleries.
More Information...
Wheeler Historic Farm
Ongoing
Monday-Saturday
10:00 am - 4:00 pm
6351 S. 900 East
Murray, UT
More Information...

Willow Park Zoo
Ongoing
Daily 9:00 AM until- dusk
419 W 700 South, Logan
More Information...

Storytime at The King's English
On-going Saturdays
11:00 am
Free
The King's English
1511 South 1500 East, Salt Lake City
801-484-9100
A special storytime for youngsters at a local bookstore. Advance registration is not required, just drop in.
More Information...
Utah Parent Center
Ongoing
Events with Utah Parent Center
Parents helping parents of children with disabilities.
More information...

Ready To Learn Parental Involvement Literacy Workshops
Ongoing
These free workshops provide simple, substantive training for parents. KUED will present 170 workshops to more than 4,000 parents this year, and many are offered bilingually. KUED distributes a free book to every child whose parent attends a workshop – approximately 300 books per month. The literacy workshops address a host of early childhood education issues, including child development, coping with feelings, cultures, families, geography, health care and hygiene, overcoming fears, parenting, media literacy, music, nutrition, safety and self esteem.
Find your nearest workshop...
Storytime at your Local Library
Ongoing
Most local libraries offer a storytime for preschoolers. Storytime is a great way for children to have exposures to a variety of books and topics as well as become familiar with the library. Check with your local library for times.
Salt Lake County Library Calendar of Events...
Story Time at American West Center
Ongoing
Wednesdays 10:30am
Preschool kids and families are welcome. Join us for stories, games, songs, a special treat, and a lot of fun. There is no admission fee for Story Time
More Information...
Grandfamilies Classes
Ongoing
Tooele & Salt Lake County
This classes is for individuals and families that are raising a relatives child, such as grandparents, aunts and uncles. We always offer a children's psycho educational support group for kids 4-11 when we have an adult class. In addition we have a fun family activity monthly.
More information...

Places to Visit
These places all have free admission, but most of them do accept donations if you wish to donate. It is not required, but always a nice gesture.