Events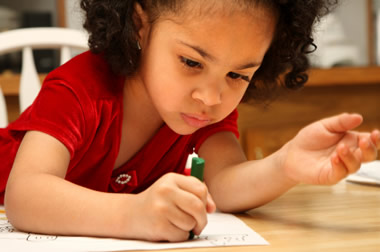 Get more information from the following sources:
Events

Enjoy Utah Events
Looking for something to do? Check out "Enjoy Utah" a blog for families looking for things to do in Utah.
View Events...

Help Me Grow Community Calendars
Help Me Grow Utah calendars are intended to share community events that are open to the public.
View Events...

Ongoing
Wheeler Historic Farm
Monday-Saturday
10:00 am - 4:00 pm
6351 S. 900 East
Murray, UT
More Information...

Ongoing
Willow Park Zoo
Daily 9:00 AM until- dusk
419 W 700 South, Logan
More Information...

On-going Saturdays
Storytime at The King's English
11:00 am
Free
The King's English
1511 South 1500 East, Salt Lake City
801-484-9100
A special storytime for youngsters at a local bookstore. Advance registration is not required, just drop in.
More Information...
Ongoing
Utah Parent Center
Events with Utah Parent Center
Parents helping parents of children with disabilities.
More information...


Ongoing
Ready To Learn Parental Involvement Literacy Workshops
These free workshops provide simple, substantive training for parents. KUED will present 170 workshops to more than 4,000 parents this year, and many are offered bilingually. KUED distributes a free book to every child whose parent attends a workshop – approximately 300 books per month. The literacy workshops address a host of early childhood education issues, including child development, coping with feelings, cultures, families, geography, health care and hygiene, overcoming fears, parenting, media literacy, music, nutrition, safety and self esteem.
Find your nearest workshop...
Ongoing
Storytime at your Local Library
Most local libraries offer a storytime for preschoolers. Storytime is a great way for children to have exposures to a variety of books and topics as well as become familiar with the library. Check with your local library for times.
Salt Lake County Library Calendar of Events...
Ongoing
Story Time at American West Center
Wednesdays 10:30am
Preschool kids and families are welcome. Join us for stories, games, songs, a special treat, and a lot of fun. There is no admission fee for Story Time
More Information...
Ongoing
Grandfamilies Classes
Tooele & Salt Lake County
This classes is for individuals and families that are raising a relatives child, such as grandparents, aunts and uncles. We always offer a children's psycho educational support group for kids 4-11 when we have an adult class. In addition we have a fun family activity monthly.
More information...

Places to Visit
These places all have free admission, but most of them do accept donations if you wish to donate. It is not required, but always a nice gesture.