About Yana & Egbert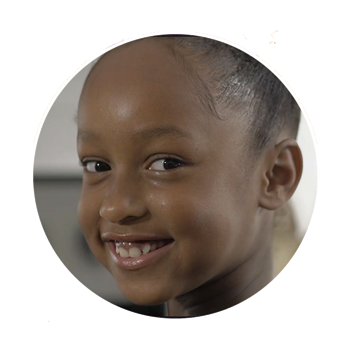 Concept & Format
A gaggle of arguing aardvarks, some not-so-sneaky zebras, and a smarty-pants ostrich named Izzie. These are just some of the creatures Yana and Egbert meet as they learn how to reason like scientists.
Each 3- to 4-minute episode begins in live-action with Yana playing at home, helping her mom at the store, or watching her dad cook. Yana's curiosity soon leads her into a cartoon world, where she, Egbert the hippo, and their animal friends use scientific thinking as they explore imaginary worlds.

Yana & Egbert shows how everyday reasoning -- including concepts such as random and selective sampling, guesses and hypotheses, and confounded and informative evidence -- connects to science.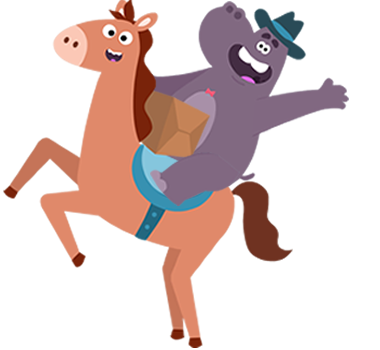 Background
Yana & Egbert is informed by research by Professor Laura Schulz's Early Childhood Cognition Lab at MIT, which suggests that a basic understanding of many topics central to scientific inquiry emerge in early childhood. The Early Childhood Cognition Lab is partnering with Planet Nutshell, who will use best practices from evidence-based multimedia learning science research, along with their work on videos for informal learning, to produce the series.
The Early Childhood Cognition Lab and Planet Nutshell will develop supplementary educational materials for parents and educators to use alongside the videos, in addition to assessing the efficacy of these videos in facilitating informal learning.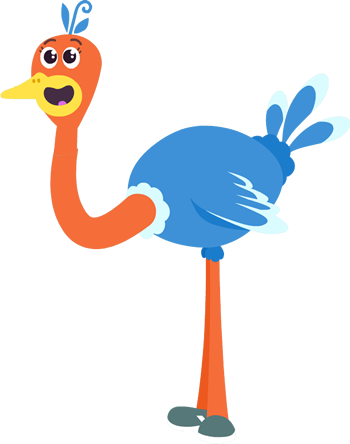 Audience
While much of science media is geared toward older elementary-age children, Yana & Egbert is designed for preschoolers and early elementary schoolers and will ideally be co-viewed with parents and caregivers.

The series guides children, parents, and caregivers through particular kinds of reasoning that genuinely support learning and discovery, rather than emphasizing what scientists already know, or the very general principles of "scientific method" (observation, data collection, etc.).

The series also encourages families to embrace the notion that science can be practiced anywhere by anyone. Yana's ethnicity is a key component of the series in this regard; women of color are vastly underrepresented in the STEM workforce,1 as well as in roles portraying scientists on television.2 Ample evidence points to the power of relatable, visible role models.3,4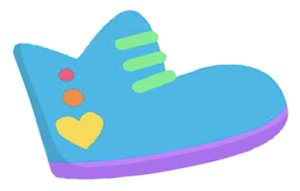 Footnotes
Women, Minorities, and Persons with Disabilities in Science and Engineering Report, 2015. National Science Foundation.


Gender Roles & Occupations: A Look at Character Attributes and Job-Related Aspirations in Film and Television, 2013. Stacy L. Smith et al. An Executive Report from the Geena David Institute on Gender in Media.


Creating Birds of Similar Feathers: Leveraging Similarity to Improve Teacher Relationships and Academic Achievement, 2015. Hunter Gehlbach et al. Harvard Kennedy School Faculty Research Working Papers.


See Jane run: Women politicians as role models for adolescents, 2006. David E. Campbell and Christina Wolbrecht. Journal of Politics, Vol. 68, Issue 2.