Numbers & Early Math

Chicken Coop
Help return 100 chickens to their home sweet home!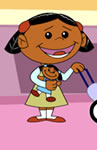 Count the Wheels
Count how many wheels you see.

Count's Number Ride
Trace the numbers with Count.

Do You See My Seahorse
The baby seahorses have become separated from their fathers! Use the number clues to help find them.

Follow the Stars
See if you can follow the star pattern.

Giant Hide and Seek
Play hide and seek with giants! Find hiding places for Peg, Cat, and friends.
Greenelle's Numbers
Help Greenelle count her toys.

Hermit Shell Game
Help Sally and Nick fit the crabs into a shell that is just the right size.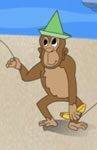 I Spy Shapes
Find all of the shapes hidden in the picutres.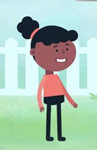 Muffin is Missing
This video takes you on an adventure with a young and eager investigator to explore patterns, shapes, and counting.

The Highlight Zone
Help Peg and Cat spot ten differences in the Highlight Zone.

Toopy and Binoo's Bunny Hop
Put the bunnies in the correct pattern.

Toopy and Binoo: Secret Code Game
Match shape patterns to crack the code.

Train Station
George is playing with his train set. Can you help him build trains of specific lengths?
TumbleTown Tales
Count, sort, and explore math games for kids.

Vegetable Harvest
Help Gabriela collect and count her harvest.

Welcome to Beaver City
Put objects in order from shortest to tallest; compare different lengths.

Which Clifford?
Explore spatial vocabulary, size comparison and estimation with Clifford.