Me
Agent Hal Animal Detective
Take pictures of animals to earn stars and win badges!
Bobinogs
Games, printouts, e-cards and songs for 3-6 year olds. Includes ideas such as washing hands, sharing, pet care, and weather.

Build a Neighborhood
Create your own neighborhood by dragging the pictures where you want them.

Cooking with Cookie
Help Cookie Monster make cookies by following the directions.

Costume Box
Shuffle up the clothes they're wearing by clicking the arrows.

Cows Don't Quack
Match the animal sounds to the correct animal.
Do the Penguin Shuffle
Produced for Kentucky Educational Television, this video helps early learners musical concepts of rhythm and beat.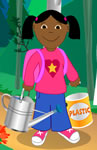 Earth Day
Help clean up our planet.

Elmo's School Friends
Help Elmos as he plays with his school friends.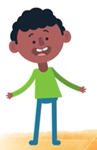 Let's Draw
This video, which is part of an early childhood education series explores drawing and art.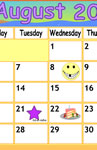 Let's Make a Calendar
Learn more about the parts of a calendar.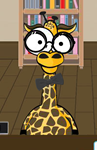 Salt Lake County Library Game
Learn more about the resources found at the Library.

Sand Art Spectacular
Create you own amazing sand art using different tools.
Shapes
Find similar shapes in this game and get a surprise

Sesame Street Direct Channel
A collection of games and videos that provide the right mix of entertainment and education.

Season Spinner
Play in the park during all seasons.

Sid: Mystery Lunchbox
Explore decay and mold using Sid's lunchbox.

Toopy and Binoo's Magical Fish
Match the fish to the correct musical sound.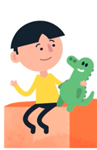 Two Days Away
This video was created as part of an early childhood education series and explores concepts of time, patience, and play.

Vegetable Planting
Help Gabriela plant and water vegetables in her garden.