Letters and Early Reading

Word Play
Learn the meaning of words while you play.

Dog's Letter Pit
Practice spelling words by matching letters to their sound.

Dance Party
Big Bird and Snuffy are having an alphabet dance party. Trace the letters to invite them to the party.

Red's Rhyme N' Roll
Find the words that rhyme.

Alpha Pig's Paint by Letter
Paint your picture by letter.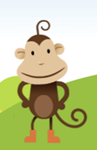 Alphabetical Order
Put the alphabet in the correct ABC order by clicking and dragging the letters. A fun way for kids to learn the alphabet.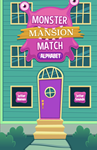 Alphabet Matching
Alphabet Match is a fun activity where children must match letter sounds to beginning word sounds
Smarty Games & Stories
Children can listen to classic stories being read to them or play some fun games.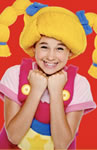 Mother Goose Club Rhymes
A collection of rhyme with illustrations, audio narrations, and songs.

Rhyme Time
Help Grover pick up train cars that rhyme.
Big Bird's Alphabet Track


Go on a letter hunt! Pick a letter and see how many times you can find it as an uppercase letter.
Halfpipe Hoverball


Help Marcus sort the words.

WordWorld
Where words come alive.

Duck's Alphabet
Explore with Duck letter shapes and sounds.